Our Support Service
The service is designed to manage the interface between your solution users,  delivery organisation (usually your IT team) and the resources available to develop the solution.  The differentiator being  supporting your configuration, your applications and the way in which you use Splunk.  It is not vanilla product support;  Have you ever been told to isolate the problem and send it through? or someone else developed that, its not part of the product and so on.
Apto Splunk Support provides the application support wrapper around Splunk the product.  It triages your incidents, makes them replicable if Splunk support is needed, supports  both technical and business users.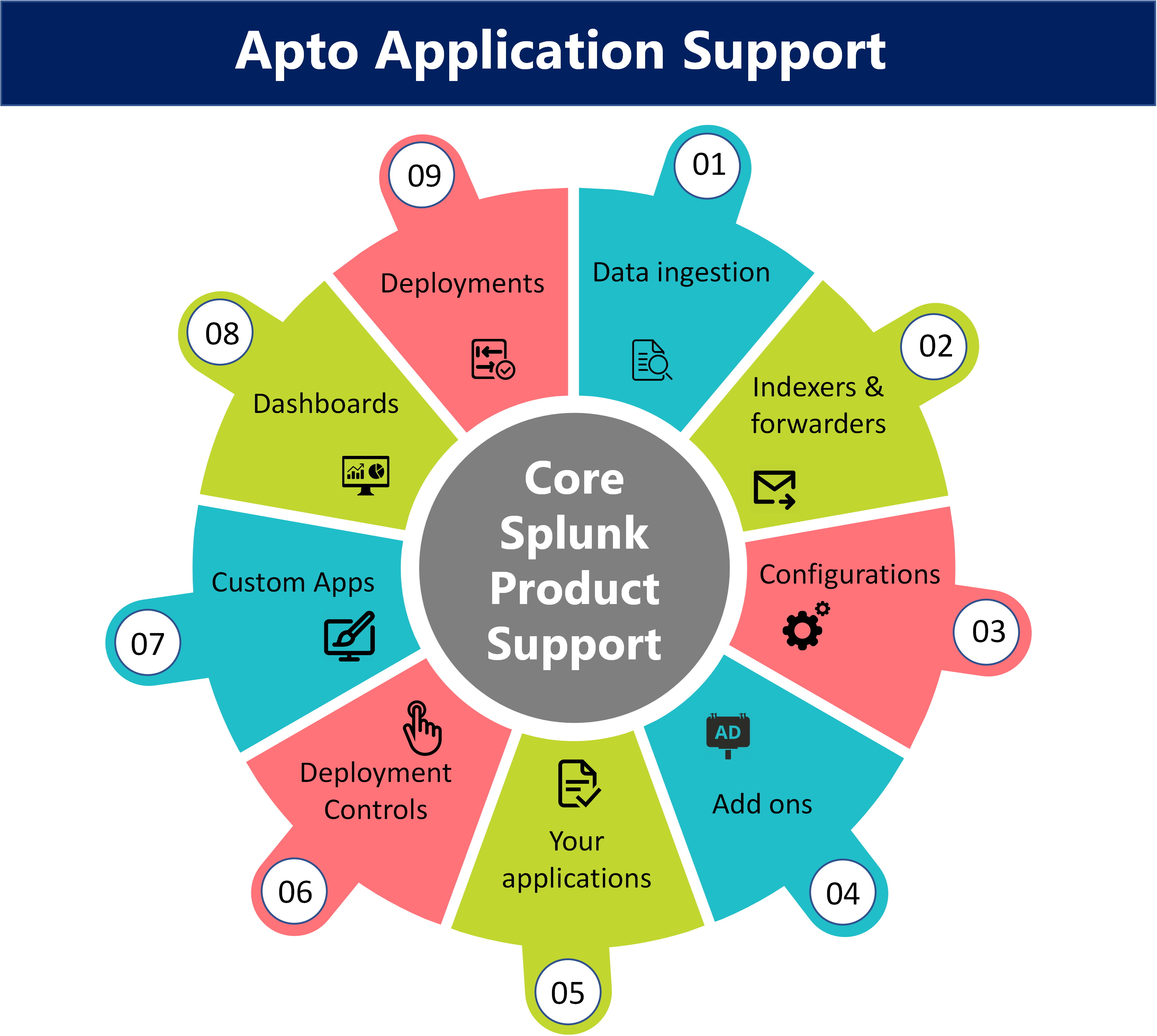 Apto Splunk Support is based on ITIL to ensure that it can fit your support structures.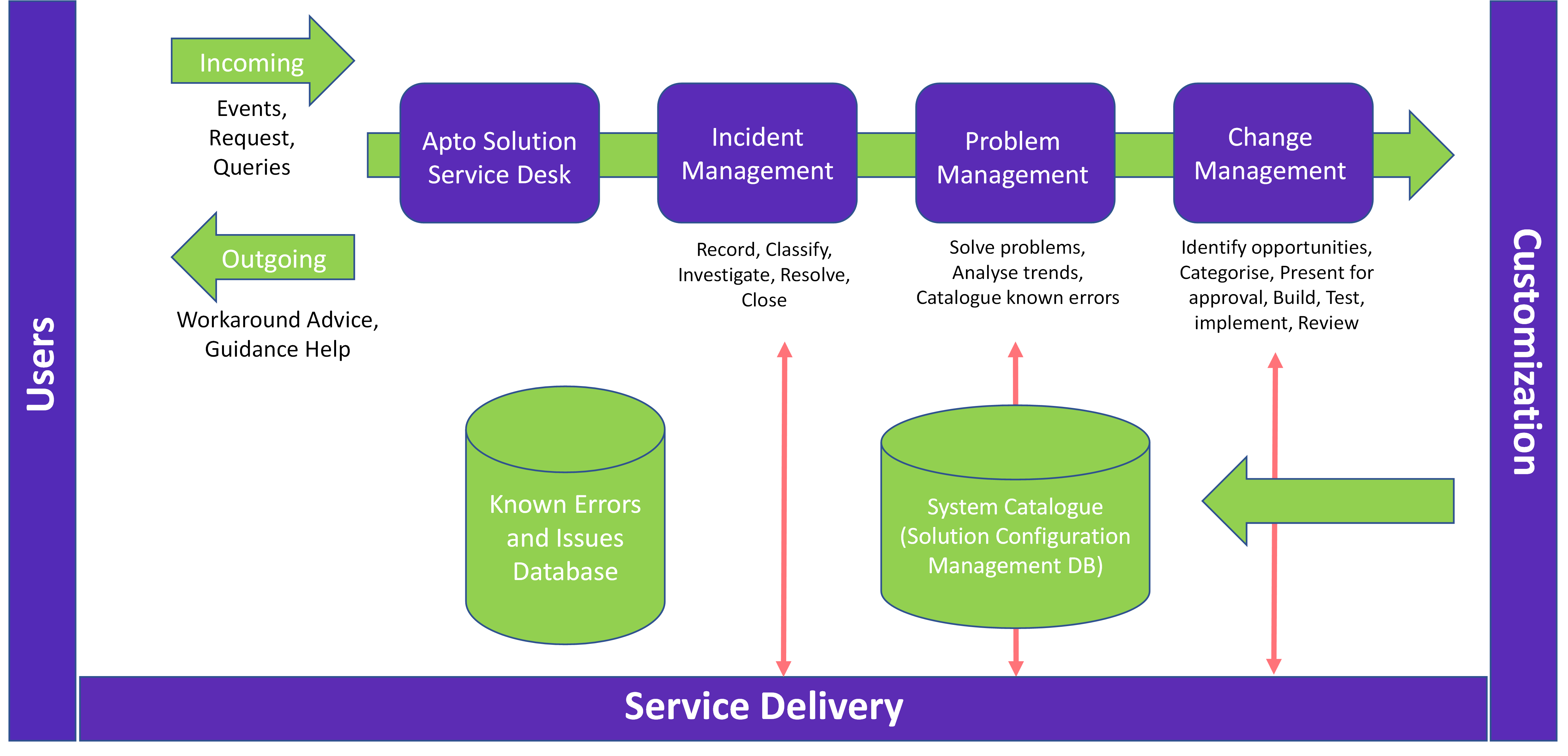 In order to ensure quality and effectiveness of existing implementations,  a simple methodology is adopted, which can be distilled into three parts.
Solution Audit.  Build a detailed picture of what it does and how it works, this is covered by the upgrade itself. This is already completed in the fact we have and are delivering the solution we are support.
System Catalogue.The Solution Audit is a discovery process; the System Catalogue is a document signed off by all parties that represents a complete inventory of all the component parts of the solution and its users, and together with our Support Agreement forms.
Service Support Process. The Service Support Process is based on the principles of ITIL to ensure that it can fit your support structures.
The Audit and Catalogue will be performed inclusive to the support fee.  This is a fully service level backed support service.
Further Services
Being a Splunk Application Support customer, you will benefit from discounted consulting services.  Consulting services in Splunk can be found here and include further design and implementation of add-ons, apps, data ingestion, on a time and materials or fixed priced basis.  Apto also offer Cloud Cost Reduction programs.  Splunk has so many potential uses beyond its security label, so let us show you what it can do.
See how we can build your digital capability,
call us on +44(0)845 226 3351 or send us an email…
22 September 2023

1 September 2023