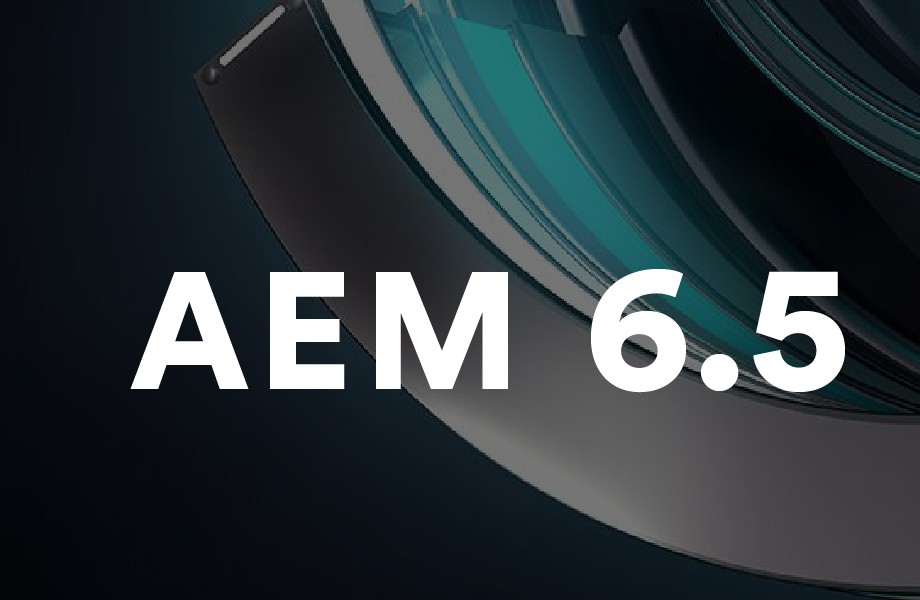 Today, there is a greater need than ever before to have an online, digital presence. 
If you want to reach as many new leads as possible and keep existing customers engaged and loyal then you'll need to go online.  
Choosing a website platform
There are a wide range of website platforms on the market, but for high-traffic, multi geographical, multi-team, complex set-ups Adobe Experience Manager Sites is one of the best and most respected. Users of AEM sites include large, international retail brands, global banks and financial institutions, Governments and telecommunication firms.  
Why is Adobe AEM Sites so good?
Adobe AEM Sites is often the preferred website platform because of the large number of positive attributes that come with the software. These benefits include: 
Easy to use CMS interface with touch UI 

Built in dynamic Digital Asset Manager (DAM)

 

Responsive design to handle all devices and customer touch points

 

As well as CMS, Adobe Sites 

has the option to add Adobe Target and Campaign

. With these adds on you can 

expa

nd the functionality of Site

s

 to be used as a 

digital marketing platform

. From here you can

 manage and launch content, campaigns, social media and more from a single platform

 

Optimi

s

e shopping carts 

to

 deliver a virtual experience 

across

 different devices 

 

Central workstation set-up for multi-site, multi-geographical team collaboration

 

Multi-site and multi-website management – all your sites can be managed from one centralised website platform with different configurations 

 

In-built translation

 to manage 

and create 

websites in different languages

 as well as the option to integrate with 3

rd

 party automated translation services of your choice

 

Additional plug-ins and cloud-based services, such as Adobe Sensei

,

 that are not available through other providers

 
And the list goes on.  
As with all website platforms, updates and improvements are continually being made to meet industry standards, user expectations and demands. Adobe AEM Sites latest version is 6.5, released in April 2019, it introduced a number of features and benefits, including Headless CMS. If you'd like to see what version of AEM Sites you are using pay attention to your welcome screen when logging on and it will be displayed there.  
In this article we'll be exploring some of the changes that have been introduced through-out the various releases and what these actually mean for you, the website managers, and what benefits they create for your customers.  
What's new with AEM Sites 6.5 release?
Release 6.5 feels like a release built with you, the website managers and administrators, in mind. Alongside bug fixes, the changes introduced make it easier for you to create and amend pages without developer input, reducing time and resource requirements.   
Here is a list of some of the helpful benefits and updates: 
The reference bar 

has been 

updated to contain a list of all internal and external links to a page, helpful when planning to delete or remove a page from the live environment.

 

A new column has been added to show the status of a page in the workflow process.

 

A t

ranslation upgrade

 to

 

facilitate

 better creat

ion

, execut

ion

 and amend

ing

 translated pages in Project Masters. 

It's now e

asier to export translated projects in JSON format to upload directly into your app's and an update to the translation software. 

 

New page editor function called SPA Editor that allows in-context editing for single page app experiences. Reducing the time 

and complexity to update live pages.

 

Changes to content and experience fragments. 

 

It's now easier to make and see comments for each fragment with the new annotations rail in the content fragment editor 

 

Ability to see difference versions of content fragments side by side for easy comparison

 

Content fragments are now part of the asset download report

 

Content fragments can now be shared with developers in JSON form which makes them usable across multiple platforms and front-end systems (if you're not using Sites) 

 

Experience fragments can now be easily located on the pages where they are being used

 

Exporting experience fragments in JSON format is now an option – making it easier for you to send these to web developers in a format suitable for them (you can still export as a HTML file).
Why upgrade your version of AEM Sites?
If you're using AEM Sites 6.4 then these changes might not feel like a huge step forward. However, if, like many AEM Sites users, you are working on an older version then you'll be missing out on the large number of improvements that have been made with each release. Another consideration is Adobe support, versions 6.1 and older are no longer supported. To make any system changes you'll need internal IT developers, or external consultants and support firms, like us. Longer term this can create more problems. As you bespoke the system to meet your needs you also create more risk with work-arounds and potential loss of system knowledge with people moves and changes.  
Let's not focus on the negatives. It's the positive changes and the benefits that each release brings that we should be considering. 
The latest CMS
The CMS interface is where most sites users spend the majority of their time and this hasn't escaped Adobe. With each release there have been improvements to the user interface (UI). As mentioned above, Touch UI is one of the UI improvements which has led to the Classic UI being descoped from their offerings. In release 6.1 they improved the in-context editing of responsive designed pages. Allowing you to set the grid-based layout to your requirements so you decide how many grid columns a component should use and how it should be displayed next to its neighbouring components.  
What most marketers require is an easy to use page builder and template editor.  
AEM Sites already features a drag and drop interface which allows you to easily select components and fragments to build new pages. Release 6.2 made huge strides forward by introducing a template editor with DevOps tools. This feature makes it easier for you to deliver content quickly with minimal effort by removing the need to engage a website developer every time a new template needs to be created (based on an existing template) or amended. 
Site components
Components can also be called the building blocks of a web page and include vital web page elements such as carousels, separators, tabs, search functions, bread crumbs, forms, page navigation. Adobe have a range of these to assist website managers and administrators to create new pages reducing the need for coding and customisations.  
Foundation & Core components received an overhaul in release 6.3 with the introduction of longer descriptions, a content tree to show the component hierarchy making it easier to find the component you need and made core components open source.  
Digital signage
Adobe recognised the need to improve the user experience across all customer touch points. In release 6.2 in 2016 they introduced a digital signage solution to consistently share content and components from websites across digital advertising, signage and kiosks. Providing a seamless journey for your customers.  
Security
With each release security has improved. Extra checks and authentication measures have been introduced to make your website as secure as possible – a vital element to keep you and your customers safe. 
In Summary
We could go on about the new features and benefits that have been introduced with each release but we know it would become a very long and dull article! If you are interested in the changes that have been made, you can visit the adobe releases and updates page, be warned it's quite techy and contains esoteric language.   
Our aim with this blog was to bring you up to date with the changes that have been made and help you think about whether you're getting what you need out of AEM Sites. If you've answered no then we're here to reassure you that there has probably been a fix, new feature or update that will deliver what you need.  
If you'd like to find out more about how to transition from your existing version of AEM Sites then get in touch. We are an Adobe Specailised Partner  and offer consultancy, support and development experts that can help you plan and execute your upgrade programme.
Call us on +44(0)845 226 3351 or send us an email: enquiries@aptosolutions.co.uk
22 September 2023

1 September 2023
See how we can build your digital capability,
call us on +44(0)845 226 3351 or send us an email…