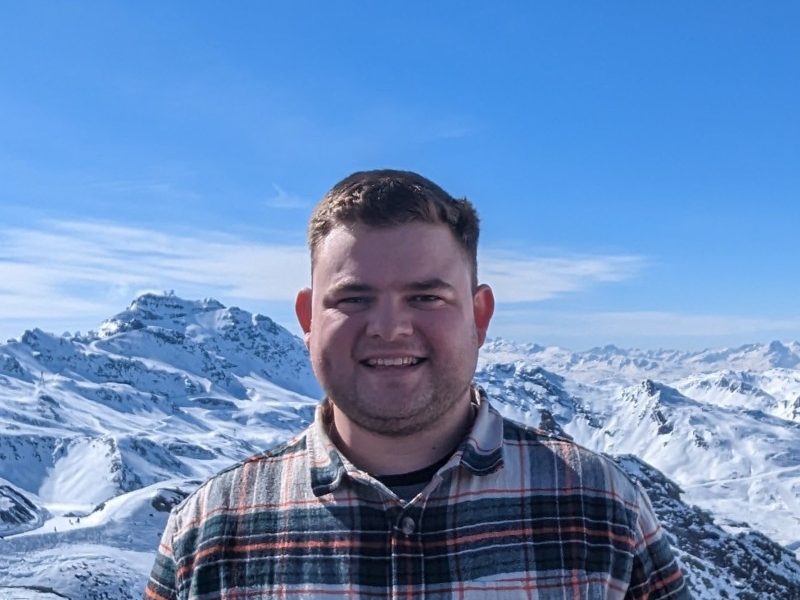 Hi Stefan! What's your role at Apto? What does a typical week look like?
My role is to head up accounts, but that encompasses a few roles. I look at bringing in new strategic business into Apto, and work with our vendors and suppliers to ensure that the account meets our criteria. I also focus on the accounts themselves. What can we do to make the client's posture better? What do they need to do? Who do we involve?
I also focus on the BD and AM side of CX, do we satisfy the customer needs, do we satisfy that we have done the best work possible and does the customer gets great value.  Finally, the other part of my role is heading up Channels and Alliances. Building upon existing relationships, such as our relationship with Splunk, and new channel partnerships to aid in our growth and proposition goals.
Share an experience where your amazing skills helped bridge the gap and helped solve a cliners's issue.
Sometimes working with a customer means having a brutally honest conversation about why the route that is currently being taken isn't the best practice, or sometimes to be pertinent, won't work. In doing this, you encounter initial resistance, but 9/10 times the client comes back to me and says thanks once we've achieved the common goal.
What's your favourite quote or motto that inspires you and the work you do?
I work to live not live to work. That defines my life and I like making the most out of every opportunity I'm given. Working in a fascinating industry helps as I get to live through my work which I think is the goal we all strive for. Enjoying work and work enables me to live.
If you're new to the world of Splunk, what's the best new lingo / technical term you've picked up?
"Splunk is a caving term". – Day 1.
Based on your first few months in this part of the Cybersecurity Industry, what are the key challenges and opportunities that account managers face in the industry?
The biggest challenge I think we all find is there is almost an exponential need for cyber security workers and people with the want, need and capability to work in the industry. This means in the PS space we are in a good position to help businesses as we have a cross-vertical view of how InfoSec is enacted and how it reacts in each industry. However, Cyber is still not regarded as a high priority by most boards. A nice to have that is often underfunded compared to the sexier sides of the business. Perceptions are changing, but the opportunity we have is a long game. We know being here long enough that expertise will always be needed.
Where do you get inspiration or ideas from? Any podcasts/books/authors you would recommend?
Inspiration… a good question. I'm inspired often by the people I am around, which is why I love networking, meeting new people and being connected with people from all walks of life. I don't listen often to podcasts, but I am inspired often by the Movies and Plays I watch. Recently saw Anna Karenina at the theatre and it made me ponder upon taking what you have now and appreciating it. I also loved reading Black Swan by Nicholas Taleb, it's eery but mesmerising and I also really enjoy reading To Kill a Mockingbird by Harper Lee. It is a good approach to never judge someone before you know them. Perhaps also I think a recent movie that I enjoyed was Glass Onion, funny, witty and I enjoy puzzles.
What's the most exciting or rewarding aspect of working at Apto?
Apto is an excellent business to work for because everyone is so passionate about the work they do. There is a genuine appreciation both internally and externally of what it is we're doing and it's so rewarding to hear that we are making a fundamental difference to people's posture. I love that I'm allowed to be me and just be kooky and weird and that I'm allowed to be enthusiastic and just run with things. Building momentum now for big things because of that freedom!
How do you stay up-to-date with the latest cybersecurity trends and advancements?
I like short snappy digests. FT, BBC, and Reuters, are all good digests, and I also follow infosec pages on Linkedin. Ultimately it comes from the passion of our IT guys – trust me, if there is something exciting, you'll hear about it!
Describe your ideal client—a company or individual you'd be thrilled to manage accounts for in this field. What qualities or characteristics would they possess?
My ideal client is someone who is happy to allow us to understand the why and how of the work that's being done before the where and the when. If we can be consultative before implementing and engineering, the client gets much more value from the experience we have. Qualities must include an open mind, willingness to communicate, and ambition to get good or be better. Characteristics, well most people in Infosec are very friendly and weird which I LOVE, but they also have to have an appreciation that Cyber is an art as much as it is a science. Everyone has different ways of getting to the same result and they have to be open to that.
If you could choose any fictional character to be your mentor in account management, who would it be and why?
Gandalf -if you can manage a whole project and account (the ring), whilst managing different groups of people and expectations, with flair and a great outcome then I think you've smashed it.
Is there anything you are working on now or coming up that you are really excited about?
Yes! Yes! Yes!, but in the words of Francis Urquhart: "You might think that [there is], but I couldn't possibly comment"!
22 September 2023

1 September 2023
See how we can build your digital capability,
call us on +44(0)845 226 3351 or send us an email…