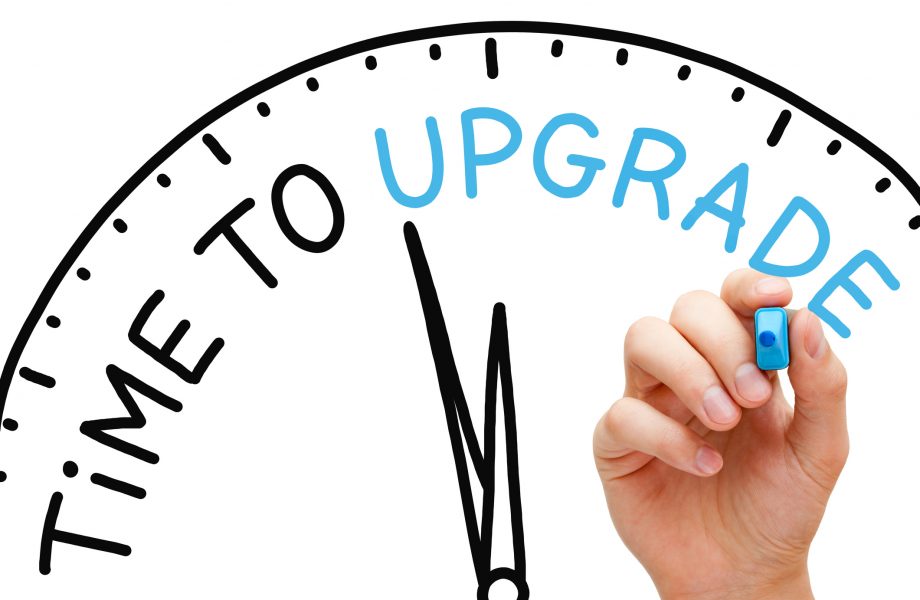 Why should you upgrade to the latest Adobe Experience Manager Sites Content Management System?
Many organisations who use Adobe Experience Manager (AEM) Sites Content Authoring are upgrading from Classic to Touch UI; but what does this involve, and what are the key AEM Sites Touch UI Features?
If Adobe AEM Sites has been your Web Content Management System (CMS) platform for a long time, you might still be using the Classic User Interface (UI). Classic UI is a relic of AEM Sites predecessor (CQ) and is now an outdated user interface.
The Classic UI does not support the contemporary features a modern business needs to provide an outstanding customer experience. As a result Adobe officially deprecated Classic UI in 2018. They announced that no new features would be developed for the interface and advising AEM Sites customers to begin upgrading to Touch UI. Adobe explains the concepts behind the UI update here.
With a lack of new features, the Classic UI interface will leave you trailing far behind Touch UI and your developers will be tied up writing custom code to meet the feature requirements that are already built into Touch UI.
Adobe are advising AEM Classic UI users to update to Touch UI as soon as possible. This will prepare you for upgrades on premise and be Adobe Experience Cloud Ready. If you're thinking of migrating your AEM sites to a cloud service this blog from Adobe will help you understand the requirements.
The what and why: Site Content Authoring with Touch UI
Touch UI offers a modern AEM Sites Content Authoring Experience, designed to work on both touch and desktop devices, and features being driven forward by Adobe to meet industry demands. Product Owners, Business Analysts, Content Authors, Architects, Developers and more can take advantage of the AEM Sites Touch UI features such as:
Single Page Application (SPA) integration,
Headless CMS with content fragments,
Experience Fragments,
Personalisation Tools such as Targeting mode, Activities, Offers and Context Hub,
The Adobe supported Core Component Suite
OK, how do I upgrade to Touch UI?
Adobe provide an open source AEM modernisation suite which provides a useful baseline tool for upgrading your component dialogs and page properties from Classic UI to Touch UI. The upgrade approach can be advised by the complexity of dialogs used within an AEM project's component library.
The table below details the different dialogs and how to approach their migration.
Table 1 – Complexity of dialogs used within an AEM project
| | |
| --- | --- |
| Complexity | Notes |
| Simple | Converted by the Dialog Conversion Tool with no custom Dialog rewrite rules. |
| Moderate | Converted by the Dialog Conversion Tool with custom Dialog rewrite rules. |
| Complex | Cannot be converted automatically by the Dialog Conversion Tool (even with custom rewrite rules). These Dialogs are likely to include component specific clientlibs, validations and event handling. |
It's important that you view any migration as a project, rather than just a technical exercise. For example, even with the above, a categorisation activity is required which involves testing component dialogs against Adobe's Experience Manager dialog conversion tool to determine the complexity. For organisations with complex AEM deployments, getting such activities right will be crucial to success.
If your organisation has complex component dialogs you'll require more investigation before conversion. Don't let this be a reason to hold back on migration though. You can enable a feature that allows Classic UI dialogs to be opened within a Touch UI wrapper. This allows you to continue with training and testing activities whilst edge case dialogs are manually migrated or replaced directly with Touch UI implementations.
Understanding concerns such as this, planning activities to investigate them, and having a thorough understanding of AEM core components are key parts of any successful Classic to Touch UI migration.
Final Thoughts
For any organisation using Adobe Experience Manager you will require a contemporary web presence and migrating to Touch UI represents an essential step. However, for complex deployments there are a number of areas you should think through before embarking on the migration. If you need help with any stage of your UI migration, we can help.
Once the migration has been complete, we recommend looking at a JSP to HTL migration of component mark-up (plus supporting back-end and AEM config updates).
To find out more about Apto Solutions – an Adobe specialisation partner – and how we can help you with your Adobe Sites, Assets, Forms or Sign, or for advice on migrating from Classic to Touch UI contact us at enquiries@aptosolutions.co.uk or call us on  +44(0)845 226 3351
Follow us to read more about Adobe AEM.
22 September 2023

1 September 2023
See how we can build your digital capability,
call us on +44(0)845 226 3351 or send us an email…